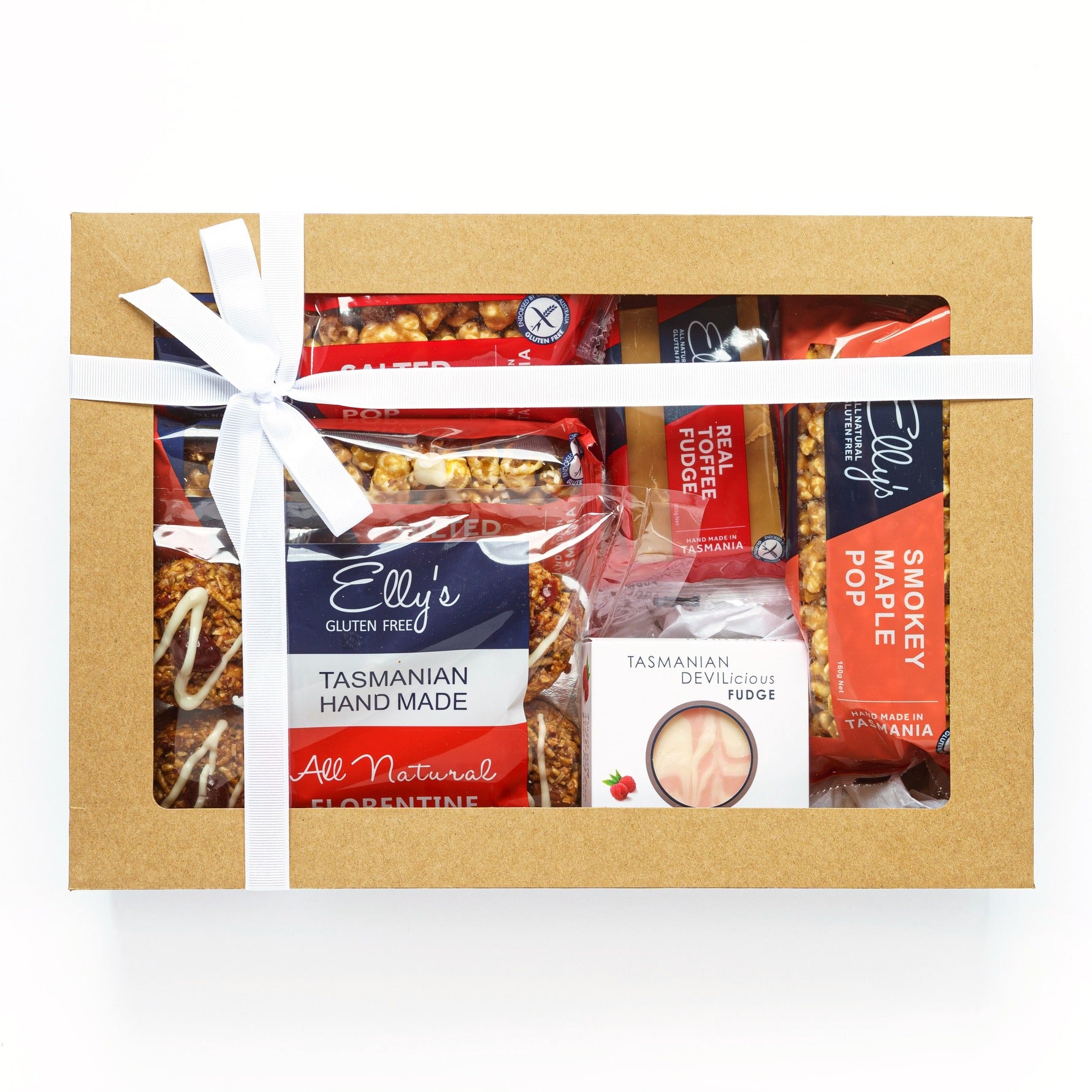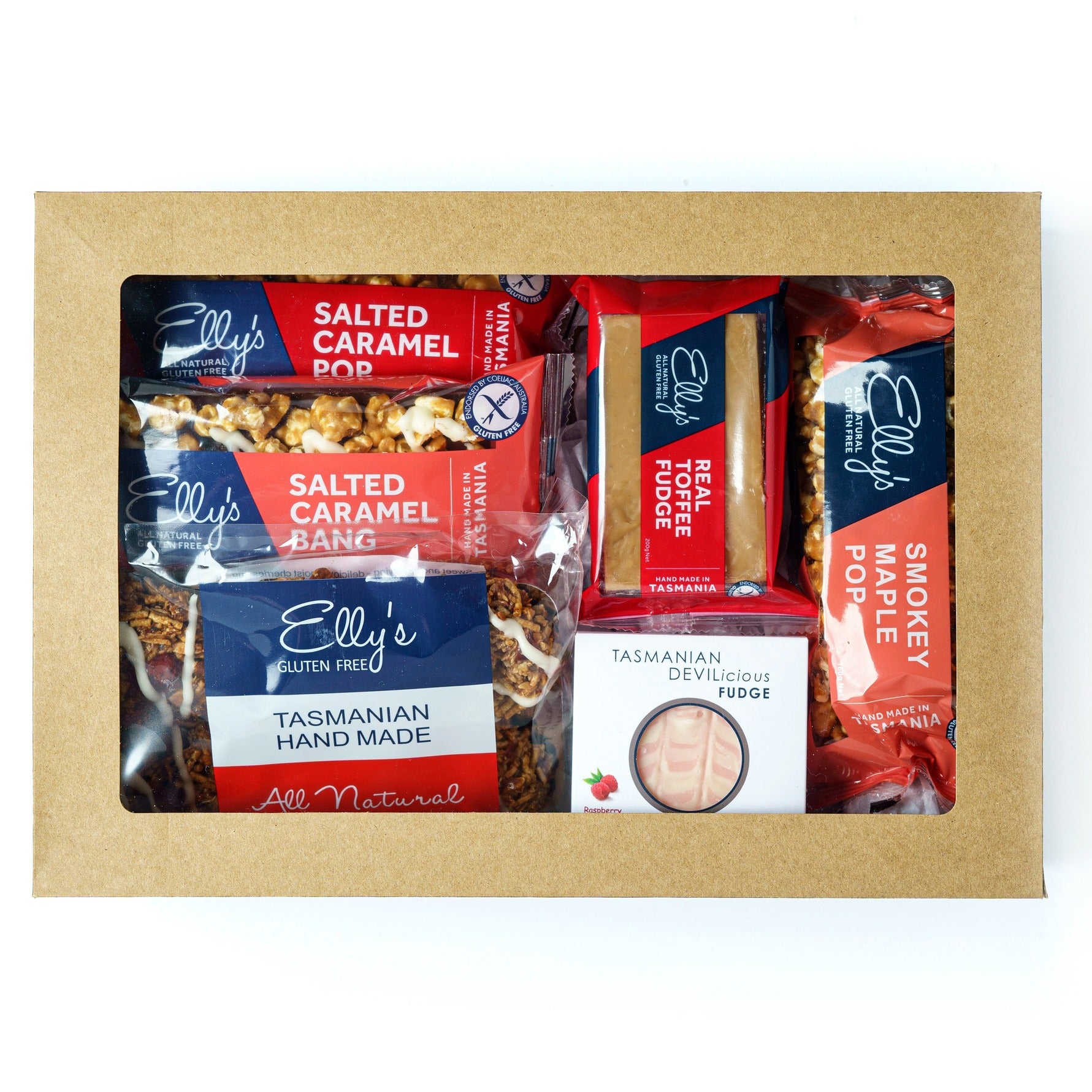 Perfect Hamper
---
The Perfect Hamper with something for everyone!
Each Hamper contains: Salted Caramel POP 160g, Florentines 240g (6 pack), Salted Caramel Bang 200g, Smokey Maple POP 160g, Tasmanian Devilicious Raspberry & White Chocolate Fudge 140g, REAL Toffee Fudge 200g.
*Please note that Devilicious Fudge flavour may change depending on availability. 
Gluten Free | All Natural | Palm Oil Free | Made in Tasmania
Standard Australia Post: 2-8 Business Days

Express Australia Post: 1-4 Business Days

*See our Shipping Policy for more info on rates and transit times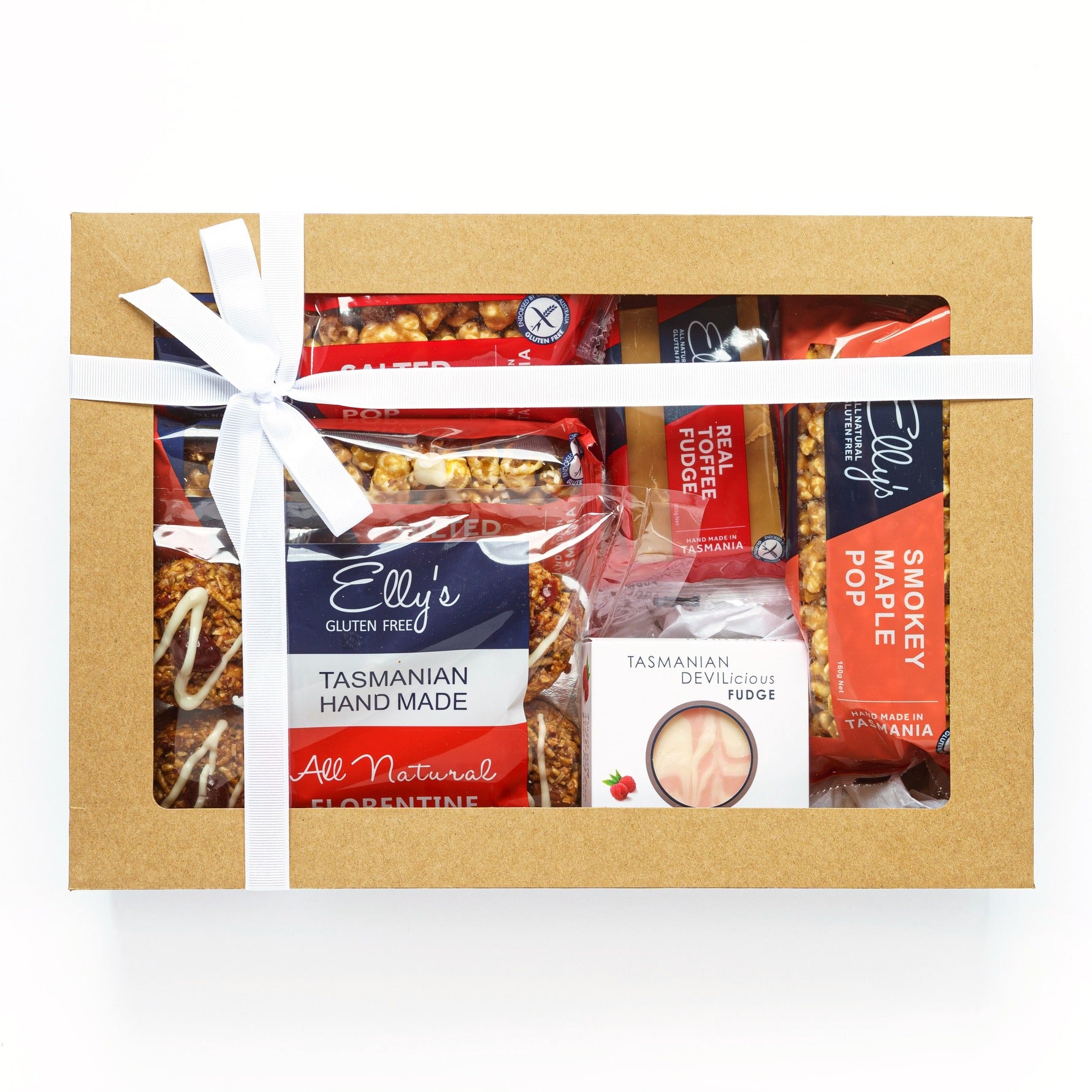 This product has no reviews yet.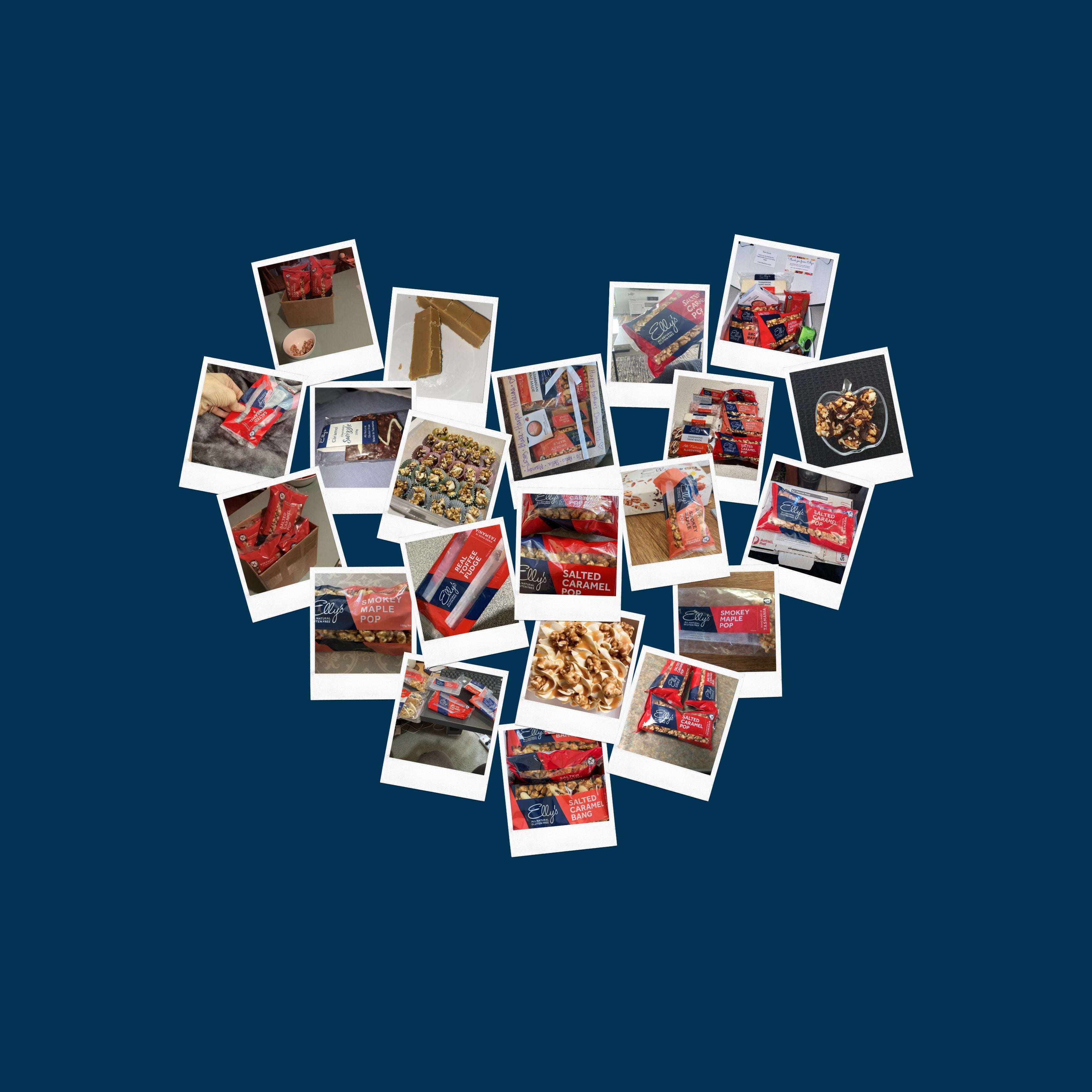 Why Do People Love Elly's So Much?
1. Unforgettable Taste Sensation
Can't get enough of our popcorn, fudge, and treats? You're not alone! Fans rave about our flavour goodies. Watch out for our salted caramel popcorn - it's dangerously addictive and a sure-shot crowd-pleaser!
2. Gifts that Keep on Giving
Sprucing up celebrations or just lifting someone's day? Our gift-ready goodies have you covered. Customers call our hampers and feasts "gift superheroes," with something delightful for everyone.
3. Deliciously Irresistible
Trying to resist our treats? Good luck with that! "Addictive" is what most people confess. One bite and you'll be hitting that reorder button in no time!
4. Speedy Treat Delivery
Sit tight, and we'll race your Tassie treats to your door in no time. From far and wide, we've got your cravings covered. Fast, efficient, and all kinds of awesome—that's how our customers describe our delivery.
This product has no reviews yet.
This product has no reviews yet.